12 / 12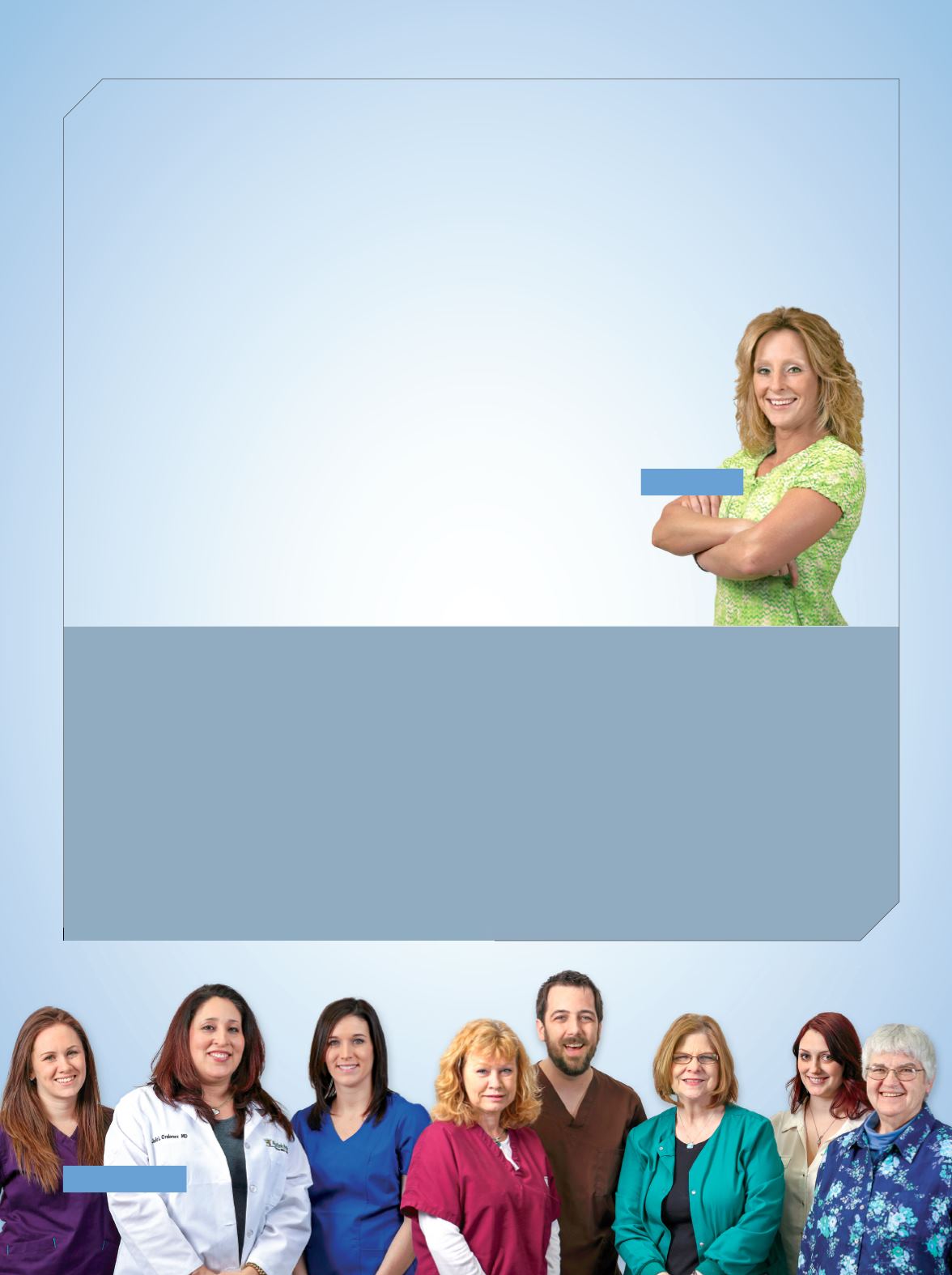 SINCE
its inception, Alice Hyde Medical Center has been
able to count on tremendous philanthropic support from our
community. Charitable gifts have helped build a strong health
care organization for us all.
Bernard and Shirlee R. Krakauer Cohen, beloved and respected
hometown benefactors, established a trust that graciously
provided more than $400,000 to the medical center in 2014.
During their lifetime, the Cohens were well-known for
their kindness, humility and unwavering support of
many worthy local causes. The Cohens wanted their
legacy to reflect their commitment to the health of this
community. Their final gift to Alice Hyde is a testament
to their love for the community, and their memory will
continue to be honored by the lives this gift touches.
Planned giving
There are many types of planned gifts. As
the name suggests, these gifts require some
planning as well as assistance from financial or
legal advisors. Regardless of the amount or type
of planned gift you choose, your gift can be a
permanent reflection of your values and enable
you to leave a lasting legacy that may not
otherwise have been a ordable.
When planning your legacy, consider the
importance of contributing to local health care.
Your gift to Alice Hyde Medical Center can help
secure access to exceptional health care for our
community. A bequest is one of the simplest
ways to give a planned gift to the Medical
Center. If you already have a will in place, a
simple amendment may be attached indicating
your decision to include Alice Hyde Medical
Center in your distribution of assets.
We would be happy to discuss planned giving
in further detail with you and your advisors to
determine the best option for you. For more
information, please contact the Alice Hyde
Medical Center Philanthropy Department at
518-481-2794
.
We are Alice.
I am Alice.
LEAVING A
LEGACY
GIVING