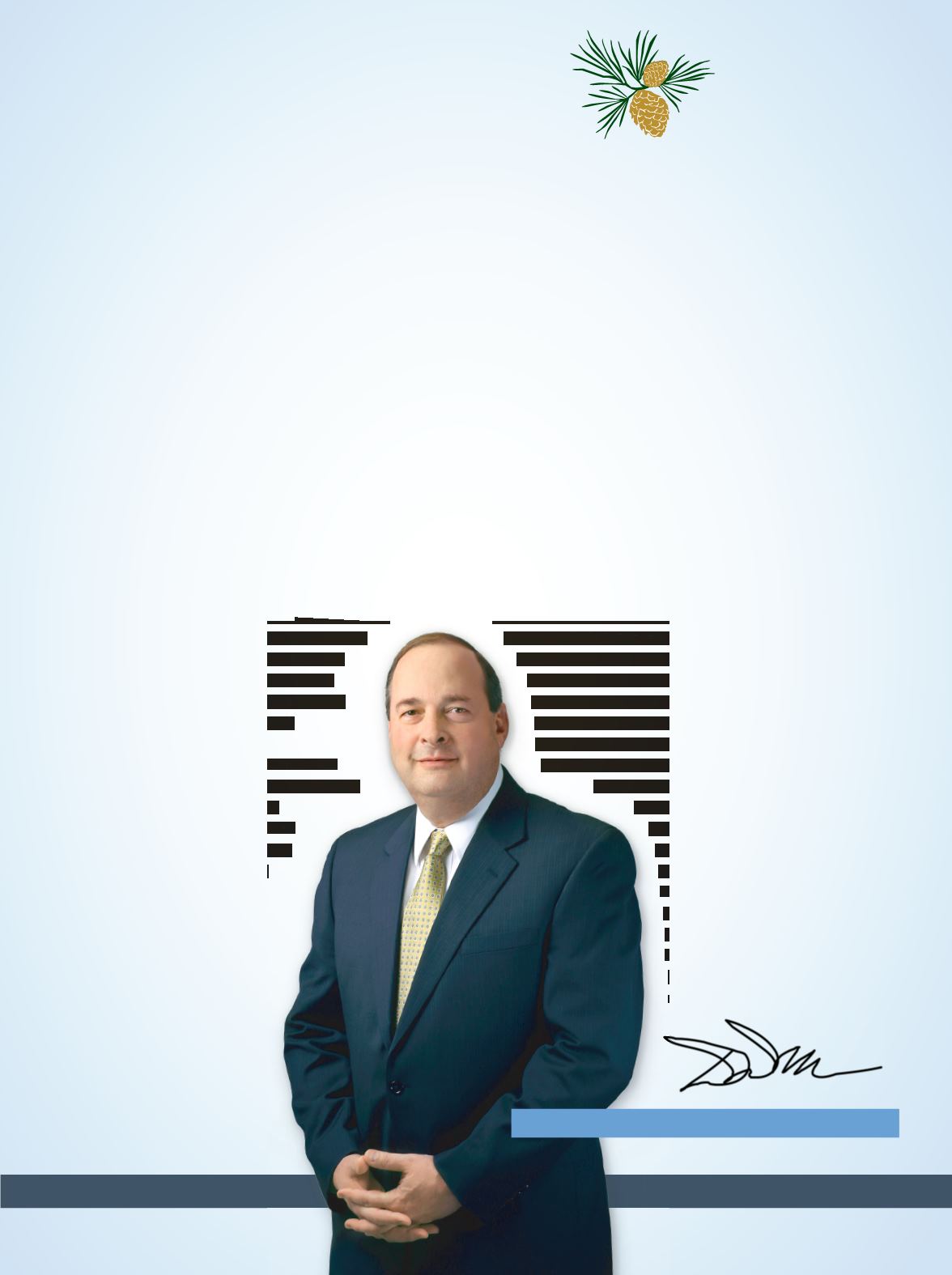 2
alicehyde.com
IN A YEAR
when many hospitals are
struggling to adapt to the changing health
care landscape, Alice Hyde Medical Center has
experienced a year of growth and success.
At a time when many hospitals are shrinking their
services to remain profitable, Alice Hyde is growing
itself to success. We are expanding access to primary
care providers and outpatient medical services to
better serve the needs of our community. We have
strengthened and improved our medical sta , which
in turn strengthens and improves our medical center.
While we continue to expand and grow our
services, we have also worked tirelessly to reduce
our expenses and manage our costs. To do
both of these things at the same time is
a feat that requires diligent attention
from our managers and employees.
They continue to find ways to deliver
the highest-quality services as
e ciently as possible.
We have made a conscious e ort
to focus on providing patient-centered
care, and we are succeeding
because of the dedication and
compassion of our physicians,
nurses, providers and sta .
We put the patient first
and strive to promote an
environment of dignity,
respect and empathy
above all. You can read
more about our focus on
patient-centered care on
page 6.
In 2014, New York state
announced the process by
which hospitals, including
Alice Hyde, will undertake
a comprehensive transformation of the health care
delivery system. The process promotes community-
level collaborations to implement innovative projects
with the goal of reinventing the way care is provided.
The primary goal is to reduce preventable hospital
use over time and improve overall population health.
Alice Hyde is working on several operational and
capital projects toward these goals. We are working
with other community partners to o er preventive,
rather than reactive care, and to integrate behavioral
and physical health services in a community setting.
This past year, Alice Hyde began a campaign that
is focused on
Alice
. We rolled out a fresh, new image
with our employees and our institution at its center.
Why? Because every day, Alice Hyde employees
deliver personal, sophisticated health care to the
people of our community. Our sta is highly
educated and well-trained and provides a level
and scope of health and wellness services that
is generally not available in a community of our
size. Beyond their diplomas and certifications,
it is our sta 's sense of community and
compassion that is the source
of our strength. Alice Hyde
is a permanent member of
this community, and we are
committed to its health and
well-being. Throughout these
pages, you will see the faces of
Alice
, because they are the key
to Alice Hyde Medical Center's
success.
AYEAR OF
GROWTH
AND
SUCCESS
Douglas F. DiVello, MPH, FACHE, President/CEO