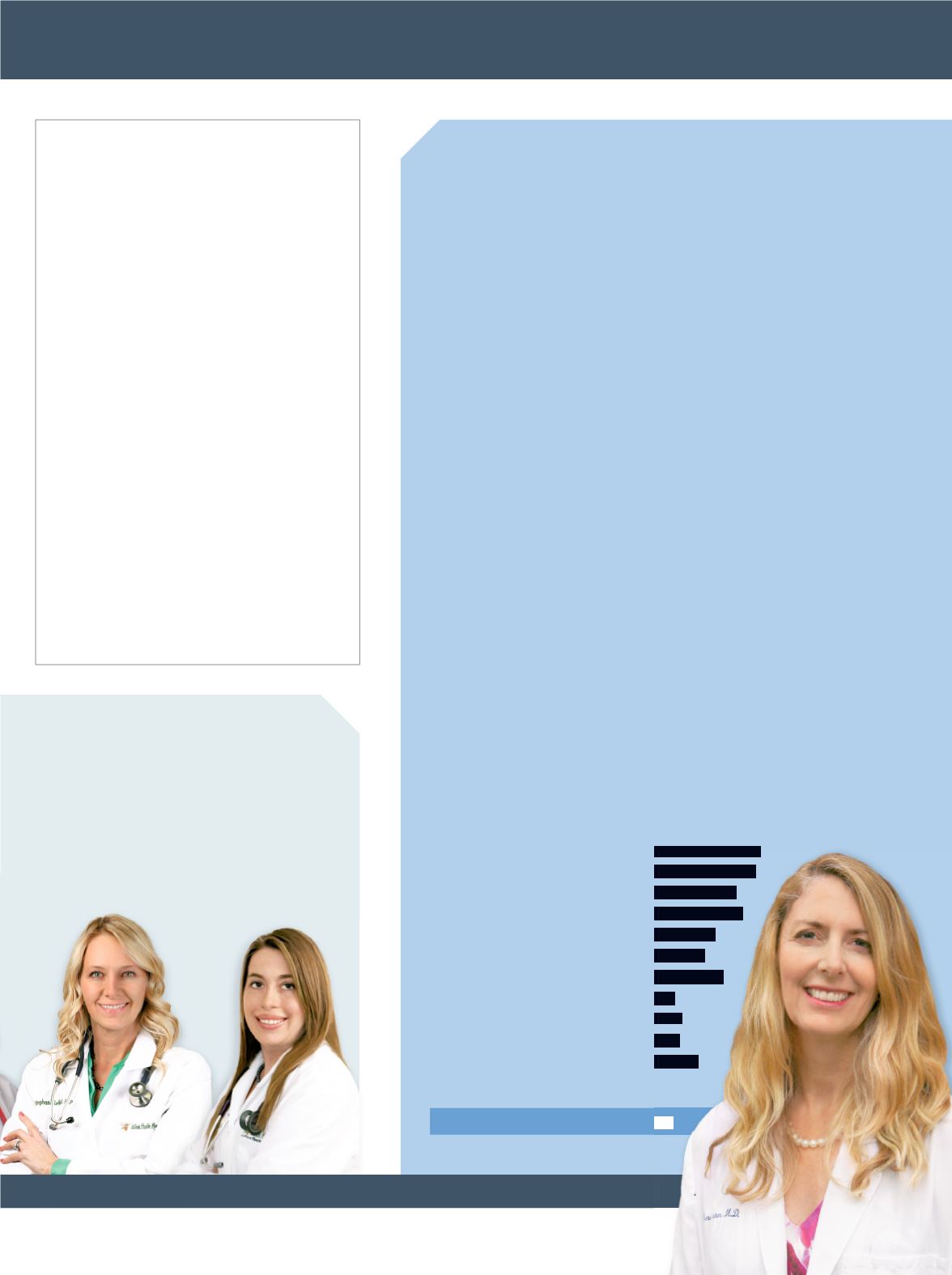 2014 Annual Report
7
Keri Gardner, MD, MPH, FACEP
The Alice Center
Alice Hyde Medical Center continued
construction of our new skilled-care
and assisted-living facility in 2014. The
brand-new facility, The Alice Center is
scheduled to open in April and will be
the first of its kind in the region.
The Alice Center focuses on caring
for the whole person. The new facility
provides advanced skilled nursing and
rehabilitative care while providing
residents with a homelike atmosphere
designed to promote privacy and
dignity. The two-building complex
contains 135 skilled nursing beds and
30 assisted-living beds. The skilled-
nursing facility is divided into six
separate "neighborhoods" that
feature homelike kitchens and dining
rooms, large living rooms, and ample
social spaces. Rooms are either
private or semiprivate and contain
private bathrooms.
We have taken substantial steps to provide the highest
level of patient-focused care in our Emergency Department
(ED). Taking the lead on these changes is the new Director
of our ED, Keri Gardner, MD, MPH, FACEP, board-certified
in Emergency Medicine. After graduating cum laude from
Harvard Medical School, Dr. Gardner joined UCLA for a four-
year Emergency Medicine residency, a two-year fellowship in
Health Services and Quality of Care, and a master's degree
in Public Health. She has spent much of her career at large
academic hospitals, such as Mount Sinai and UCLA. She
also served as the lead physician at McMurdo Station in
Antarctica. She currently serves as the Director of Quality
and Patient Safety at NES Health, a national health care
organization specializing in creating high-performance
emergency departments.
Dr. Gardner, Debbie Beach, RN, BSN, Nurse Manager of
the ED and our Emergency Department Process Improvement
Team have worked together to streamline processes and
improve communication among team members. This has
resulted in a decrease of 75 percent in the average wait time
to be placed in an exam room and a decrease of 44 percent
in the average wait time to see an ED physician. This has, in
turn, led to the number of patients who leave without being
seen decreasing by 50 percent, meaning that more patients
are being seen faster.
To help us measure the patient experience, the team
instituted a new process for gathering patient surveys in the
ED. Previously, patient satisfaction surveys were mailed to
patients, often arriving at their home up to a month after their
visit. Response rates were often less than 1 percent. Today,
we are using computer tablets at the time of
discharge for patients to fill out the surveys.
Not only have we increased our response
rate to 40 percent, but we are also able to
meet and exceed patient expectations
in real time. If a patient has a specific
issue or need, our Quality Improvement
Department contacts the patient
within 24 to 48 hours of his or her
visit. This technology has been so
successful that we have expanded it
to our inpatient units.
Creating a high-performing ED
ll we do
This recognition shows that Alice
Hyde Medical Practices has the
tools, systems and resources to
provide their patients with the
right care at the right time.