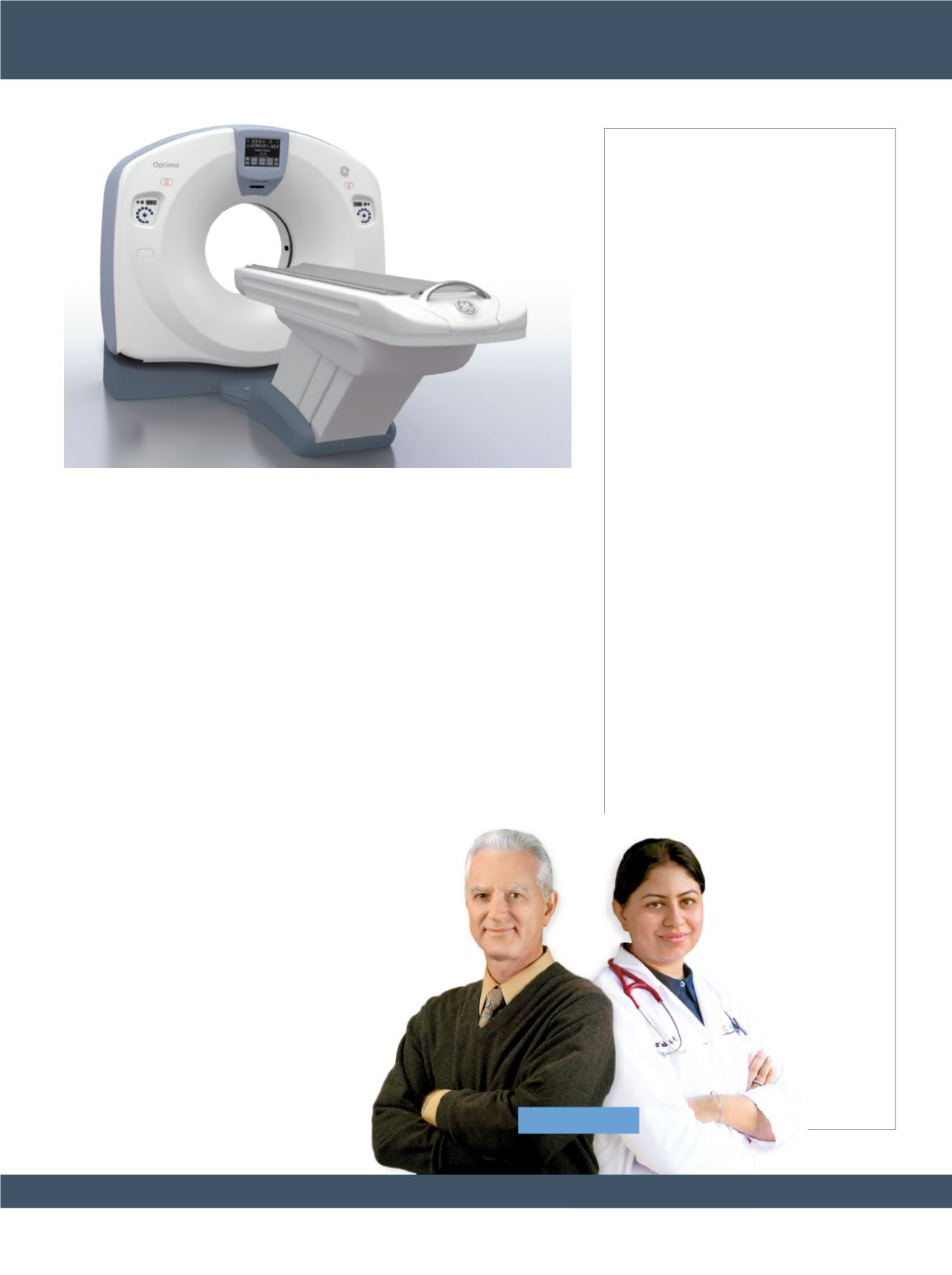 8
alicehyde.com
We are Alice.
Optimal images
with Optima tech
In December, Alice Hyde Medical Center invested in a new,
state-of-the-art GE 128-slice CT scanner. The Optima CT 660 is
GE's latest generation intelligent CT system.
The scanner provides a higher-resolution 3-D image, allowing
for clearer images of patient anatomy in the same amount of
time. The new CT scanner also uses ASiR technology, which
helps reduce the patient's dose of radiation significantly, while
not compromising the clarity of the images. We also invested
in GE's DoseWatch technology, which helps monitor
a patient's lifetime dose of radiation. DoseWatch
will allow us to access a patient's dose history
and then determine the appropriate dose levels
for each procedure. Patients benefit by receiving
their high-quality diagnostic procedure at the
lowest reasonably achievable dose.
Alice Hyde is the first hospital north of Glens
Falls to have this technology. We are proud to
continue fulfilling our mission of providing
the North Country with Advanced
Medicine and Compassionate Care. This
new technology provides patients with
the very best in imaging capability,
close to home.
Alice Hyde,
Most Wired
Alice Hyde Medical Center was
named among the nation's Most
Wired hospitals by
Hospitals &
Health Networks
magazine for
the second consecutive year.
The survey is an industry-
standard benchmark study
that measures the level of
information technology used
in U.S. hospitals and health
systems. A total of 20 New York
hospitals were among the more
than 420 Most Wired hospitals
nationwide. Alice Hyde was one
of only two hospitals north of
Albany to receive this award.
We also launched the Alice
Hyde Medical Center Patient
Portal. The Patient Portal is an
online tool that gives patients
access to their important health
information and helps them
manage their health care easily
and securely. Patients can view
lab results, radiology reports
and a summary of their health
information, among many other
things. They can also
view upcoming
appointments
and request
appointments
through the system.
Visit
alicehyde.com
for more
information
on the
Patient
Portal.
2014 HIGHLIGHTS
FINANCIALS